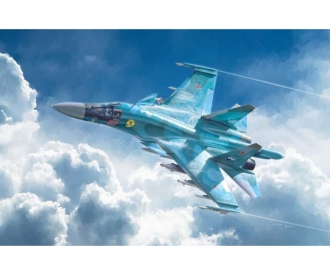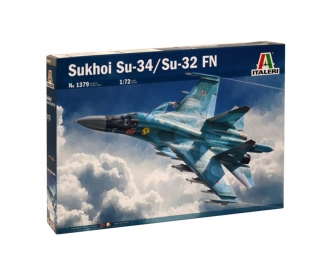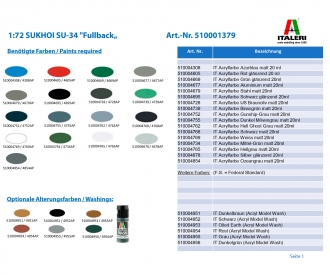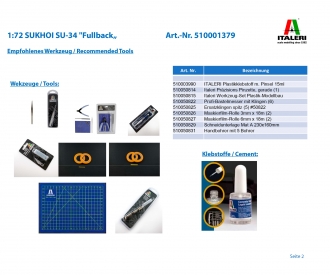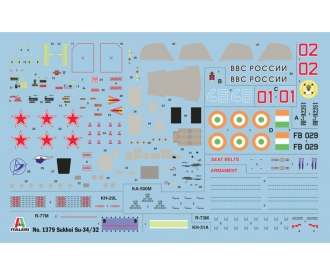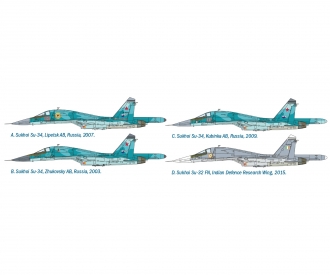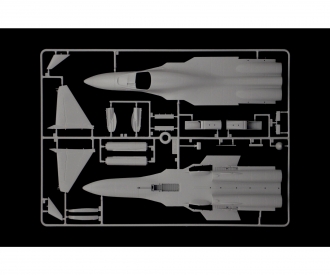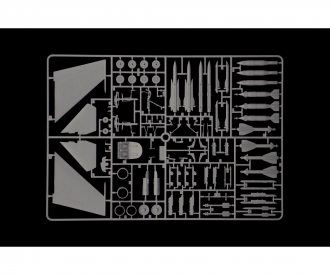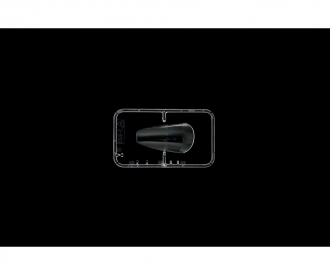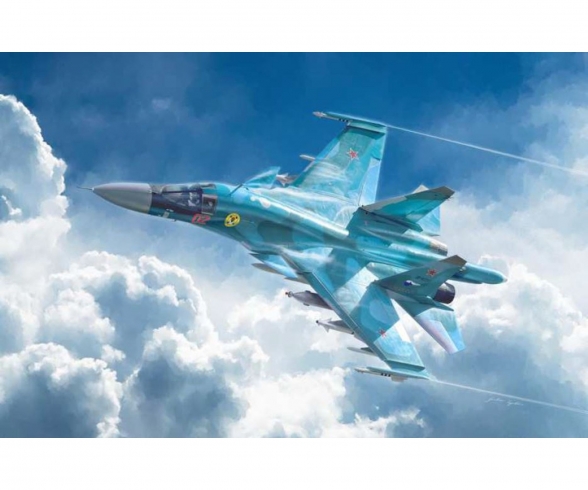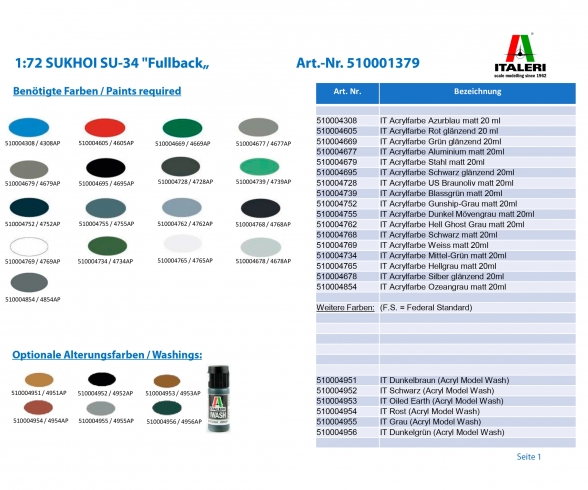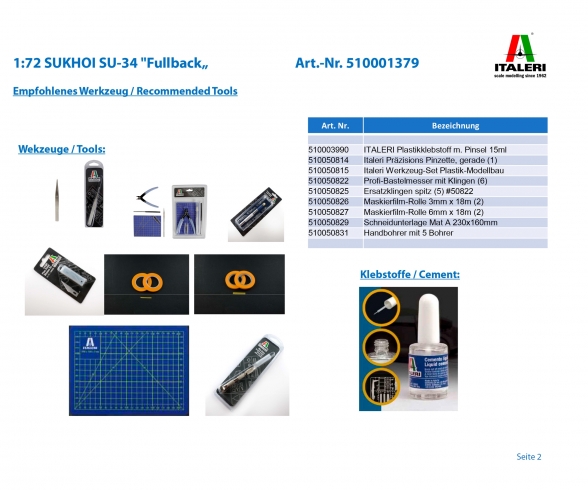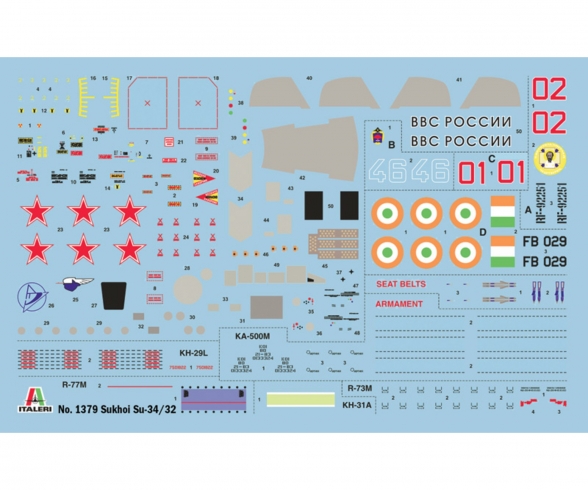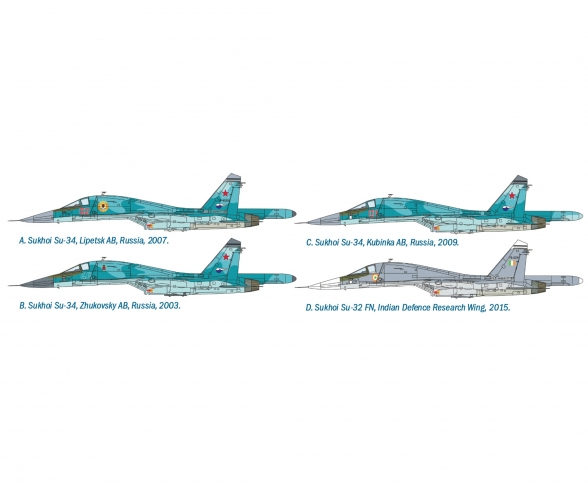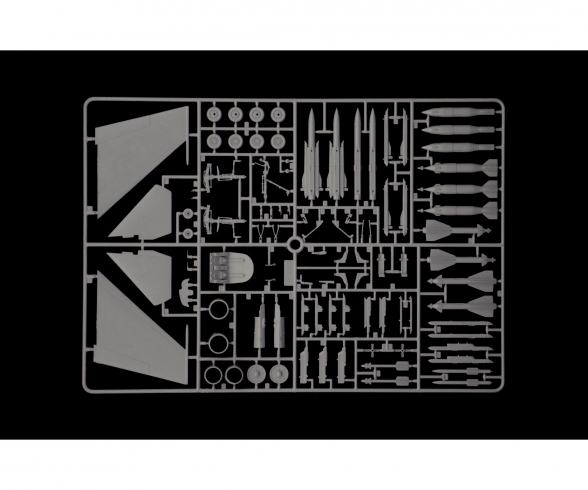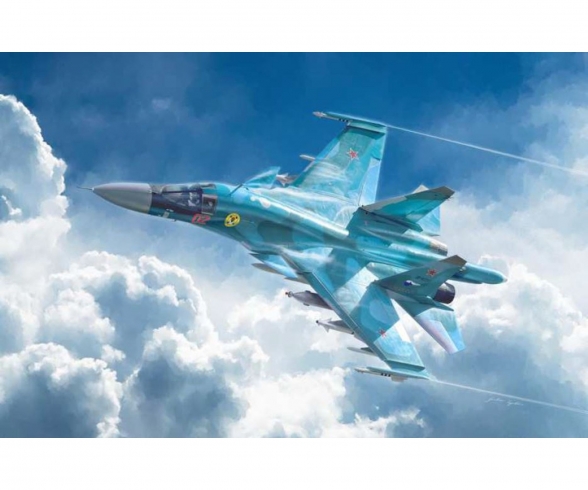 Quantity:
1
2
3
4
5
6
7
8
9
10
11
12
13
14
15
16
17
18
19
20
21
22
23
24
25
26
27
28
29
30
in stock, Delivery time 1-3 working days within Germany
This item can only be delivered to the following countries: All EU countries, Switzerland, Norway, Iceland, Liechtenstein
we will pass on the reduction in VAT to you with an automatic discount in the shopping cart.
Article number: 510101379
Product: 1:72 SUKHOI SU-34 "Fullback"

Model Dim.: 32,4 cm

SUPER DECALS SHEET FOR 4 VERSIONS

The multirole combat aircraft Sukhoi Su-34, NATO code name "Fullback", is a Russian twin-engine, twinseat able to perform strike, interdiction, ground and naval attack duties. It has been developed, on the reliable design of the fighter Sukhoi Su-27 "Flanker", to replace the swing-wing Sukhoi Su-24 "Fencer". The Su-34 is characterized by the large cabin where the two crew members, the pilot and the navigator/operator of weapons, sit side by side. Thanks to its two powerful Ljul'ka turbofans, the "Fullback" is able to reach the max speed of 2.000 Km/h. It can operate in adverse weather conditions and in very severe environments. It is armed with a 30 mm gun and thanks to its 12 hard points can carry an impressive variety of air-to-surface weapons and air-to-air missiles. The Russian company Sukhoi has also developed a dedicated version for export named Sukhoi Su-32 FN (Fighter Naval). Three specimens were tested by Indian Air Force in 2015.

Detailed Plastic Kit of model
SUKHOI SU-34 "Fullback"
in scale 1:72
Frequently bought together
Frequently bought together