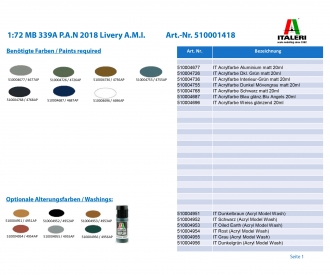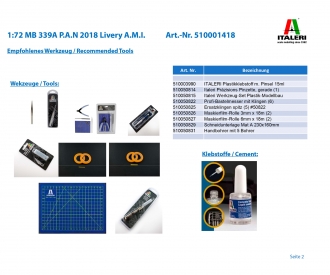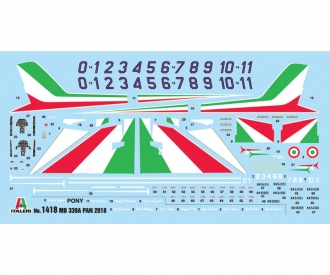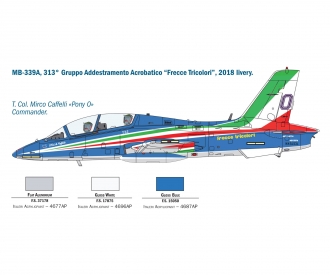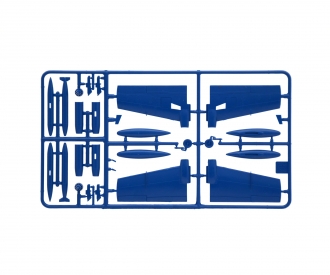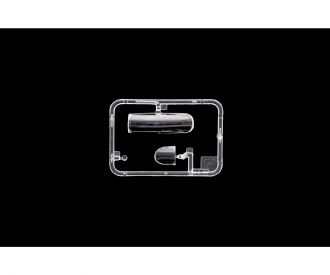 1:72 MB 339A P.A.N 2018 Livery A.M.I.
Article number: 510001418
Age recommendation: from 14 years
Quantity:
1
2
3
4
5
6
7
8
9
10
11
12
13
14
15
16
17
18
19
20
21
22
23
24
25
26
27
28
29
30
in stock, Delivery time 1-3 working days within Germany
This item can only be delivered to the following countries: All EU countries, United Kingdom, Switzerland, Norway, Iceland, Liechtenstein
Article number: 510001418
Product: 1:72 MB 339A P.A.N 2018 Livery A.M.I.

Model Dim.: 15,3 cm

SUPER DECALS SHEET FOR ALL TEAM PLANES

The 313th Gruppo Addestramento Acrobatico of the Italian Air Force, better known as Pattuglia Acrobatica Nazionale "Frecce Tricolori", is based at the airport of Rivolto, in the northern part of Italy. The "313th" was officially born in 1961 as a very professional and highly specialized aerobatic unit with the purpose to represent, all over the World, the Italian Air Force. At the beginning the team has been equipped with the Canadair CL-13 "Sabre" and, after few years it has been replaced by the glorious Fiat G-91 PAN. Today the "Frecce Tricolori" flies the two-seat fighter-trainer Aermacchi MB 339A/PAN and it is the biggest aerobatic display team in the World, using 10 airplanes. The MB 339 is an advanced single-engine trainer characterized by the low unswept wing, the two small side air intakes and the tandem two-seats cabin. In the PAN configuration, it is equipped with the characteristic smoke generators to perform aerobatic shows.

Detailed Plastic Kit of model
MB 339A P.A.N 2018 Livery A.M.I.
in scale 1:72