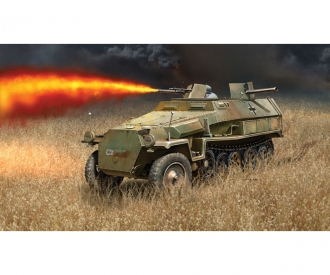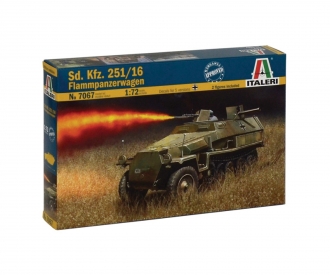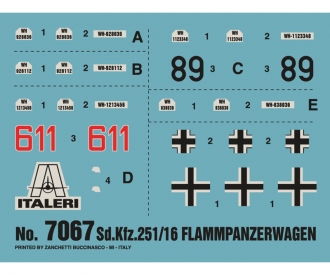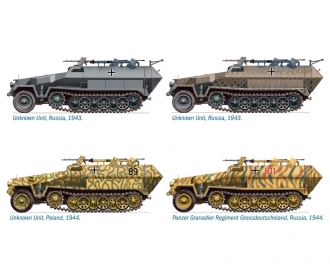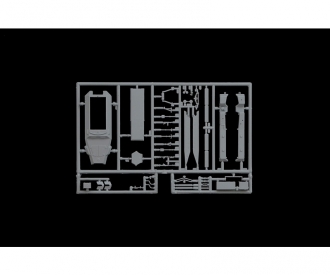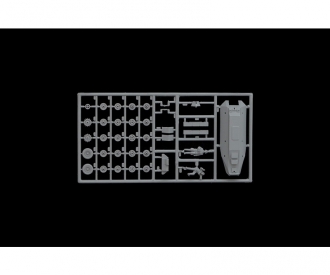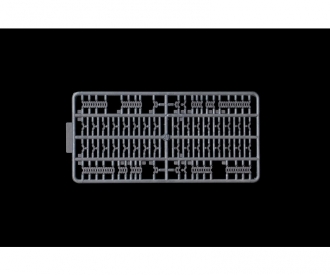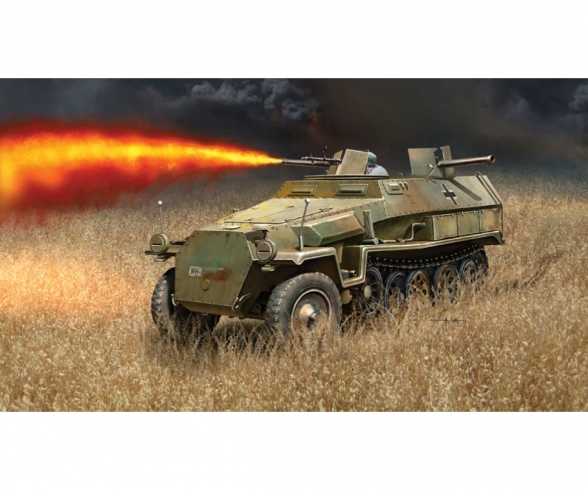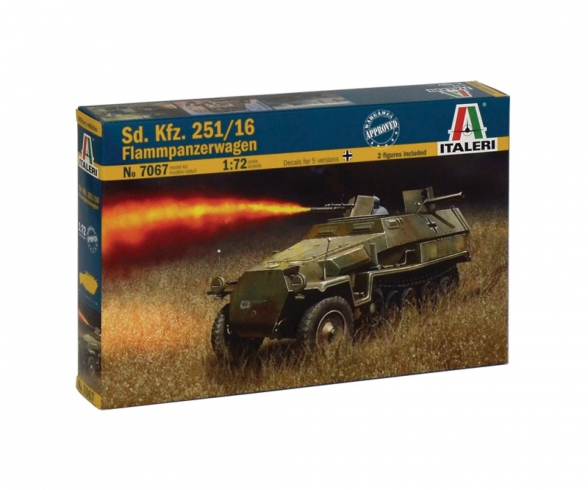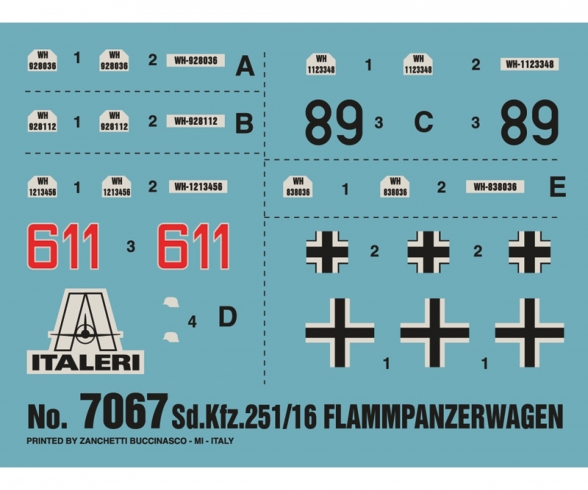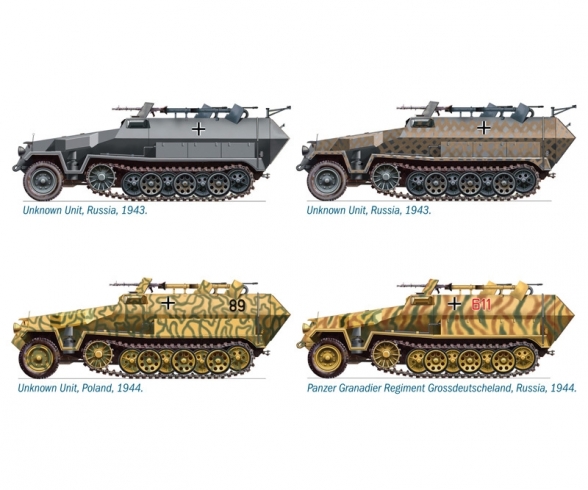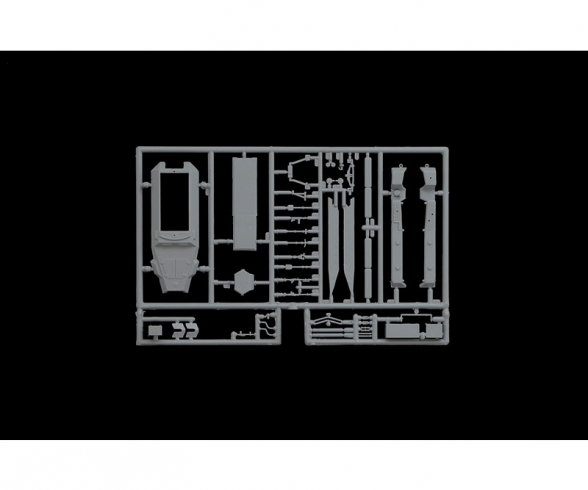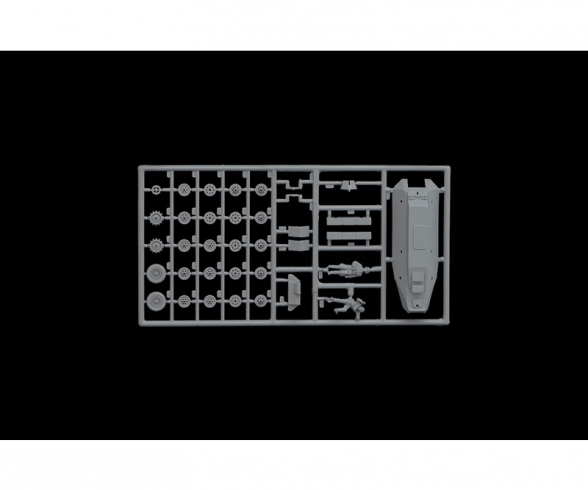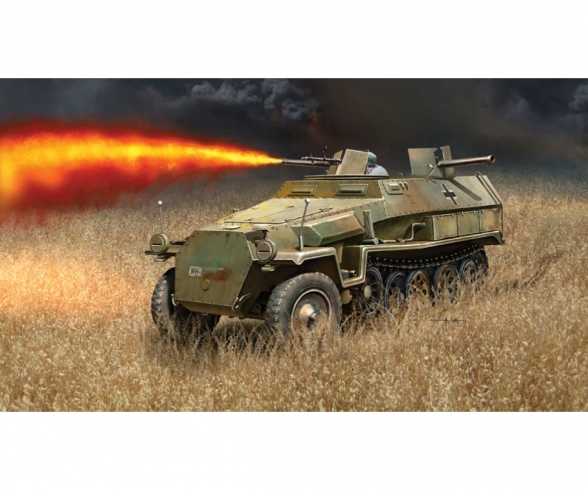 1:72 Sd. KFZ. 251/16 Flammpanzerwagen
Article number: 510007067
Age recommendation: from 14 years
Quantity:
1
2
3
4
5
6
7
8
9
10
11
12
13
14
15
16
17
18
19
20
21
22
23
24
25
26
27
28
29
30
This item can only be delivered to the following countries: All EU countries, United Kingdom, Switzerland, Norway, Iceland, Liechtenstein
The model Sd. KFZ. 251/16 Flammpanzerwagen in 1/72 scale has a length of about 81 mm.

2 Figures included
Decals for 5 versions

The Sd.Kfz.251 half-track was an armored fighting vehicle and was used by the Wehrmacht on all fronts, during the Second World War. Powered by a Maybach 6-cylinder petrol engine was able to achieve, even in off-road terrain, the speed of 55 km / h. Produced in huge numbers, it was mainly used to transport the "Panzergranadiers" but, during the war, several versions has been developed to meet various operational needs. The half-track Sd.Kfz. 251/16 Flammpanzerwagen was developed as real flame tank to support infantry attacks against fortification or enemy positions. It was equipped with two flamethrowers on the sides of the vehicle. Furthermore, inside the vehicle, two tanks of flammable liquid, that allowed weapons to operate for about 160 seconds, has been installed.