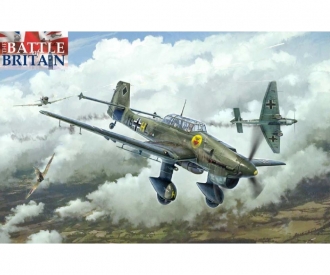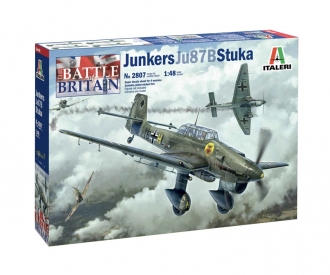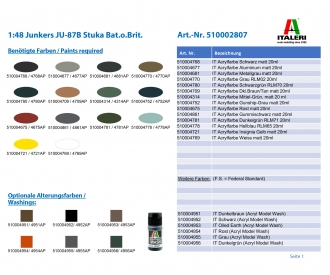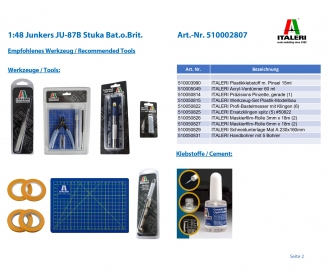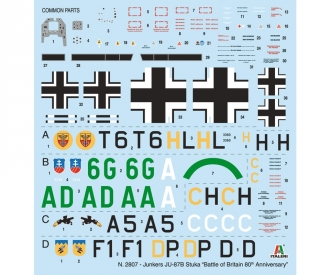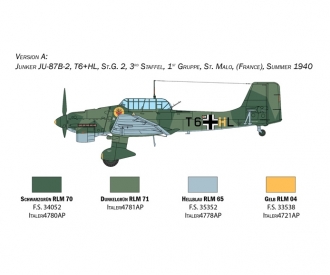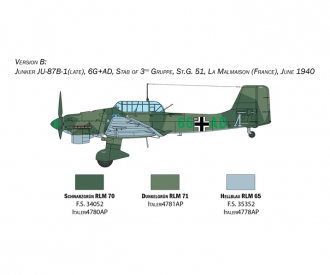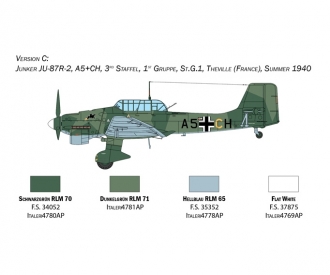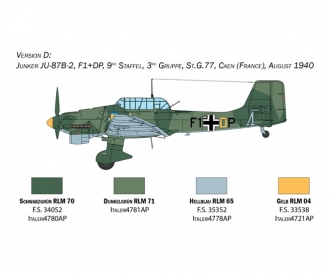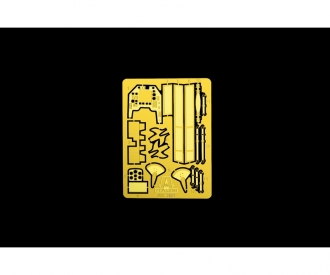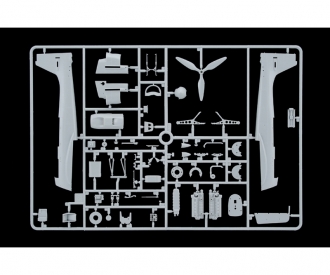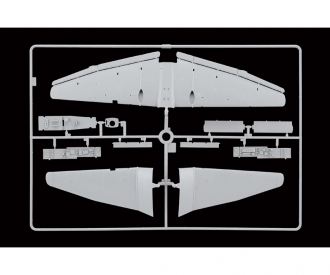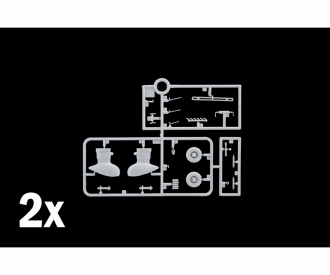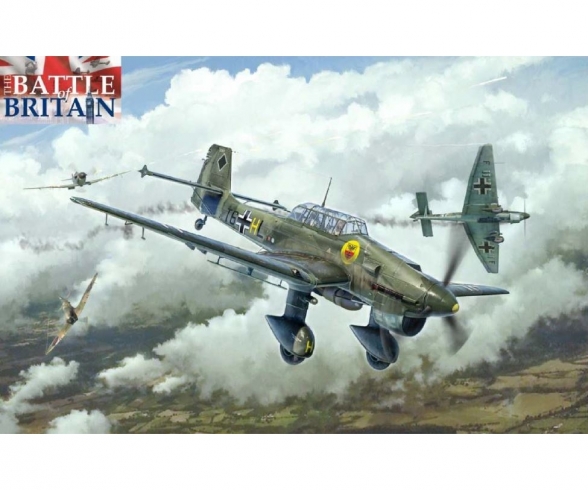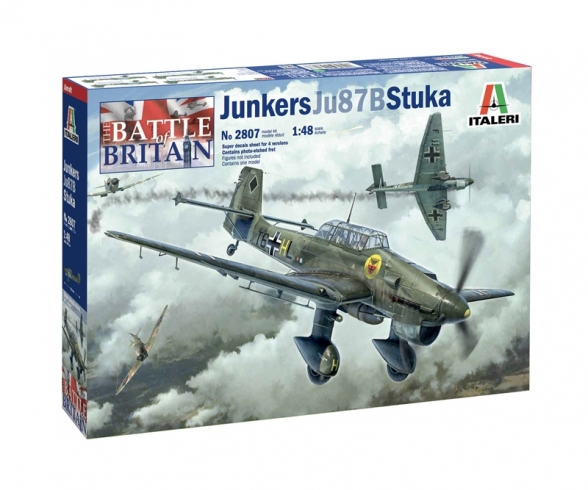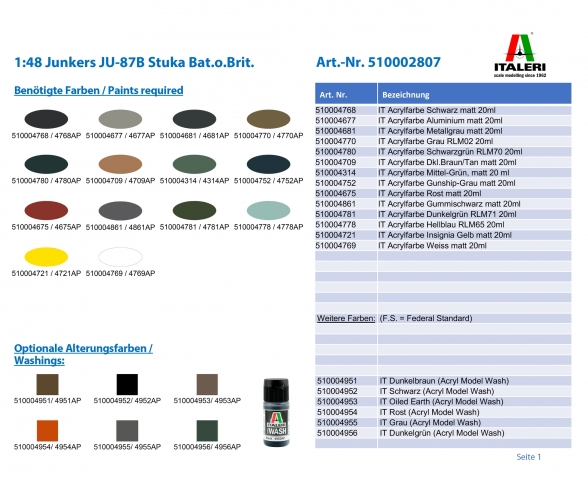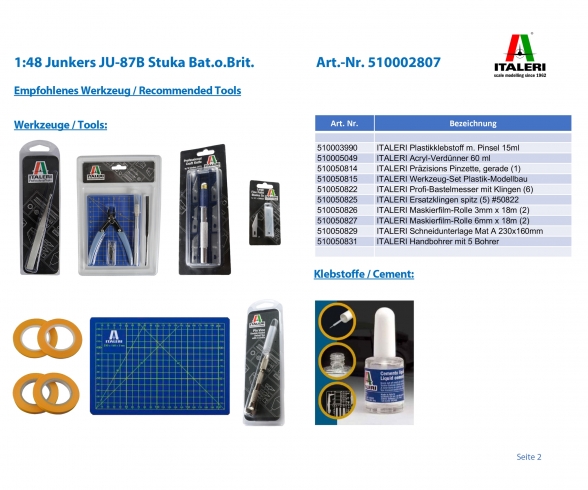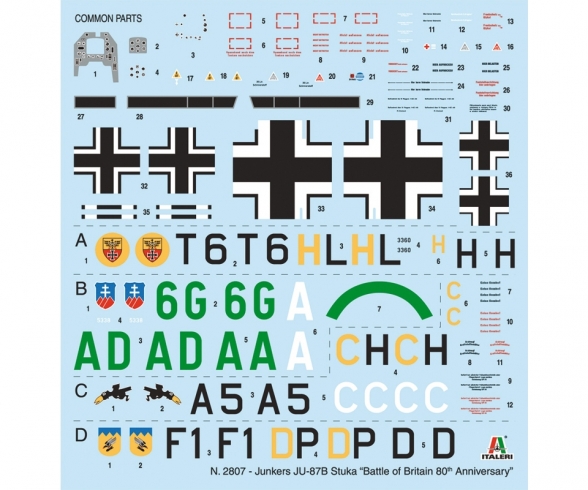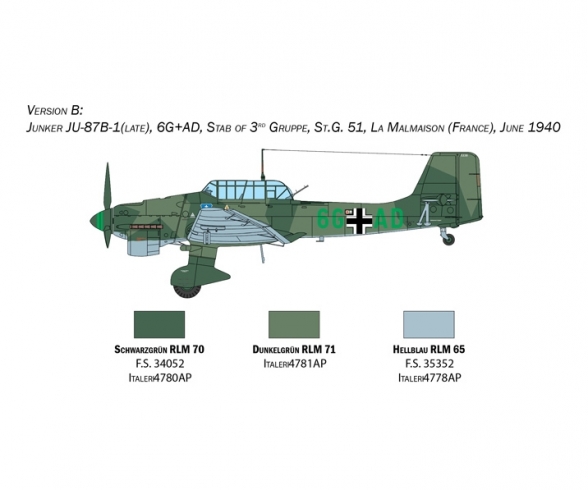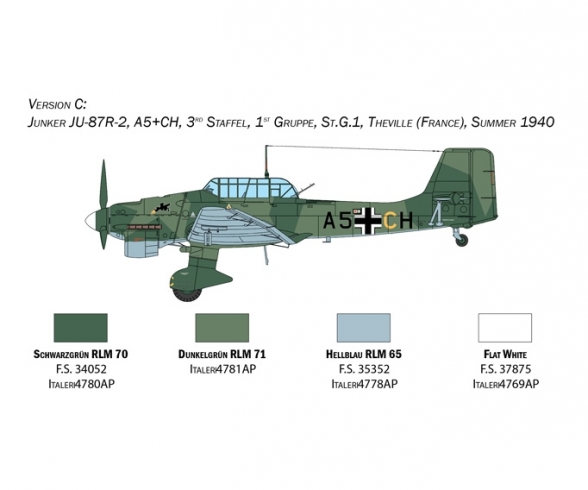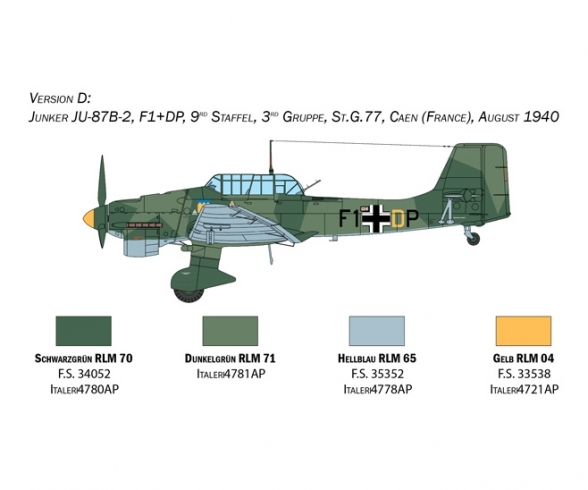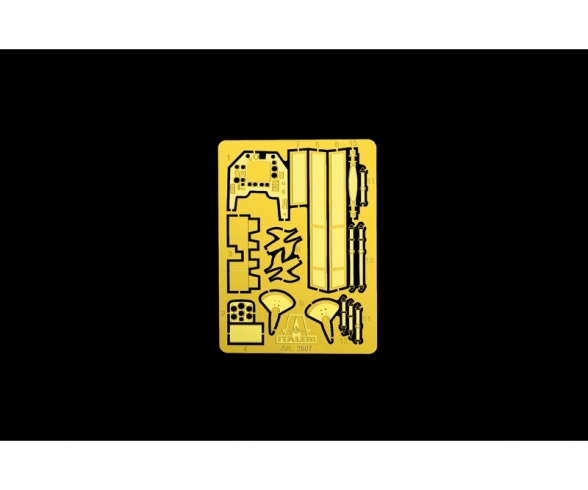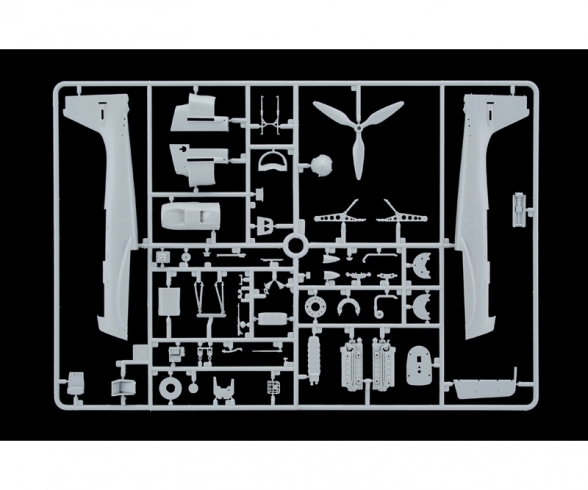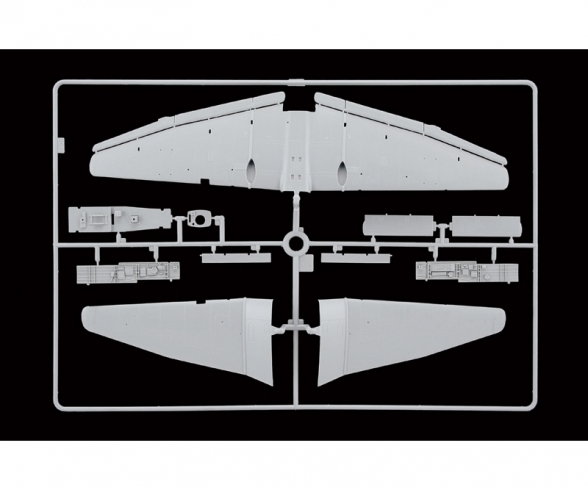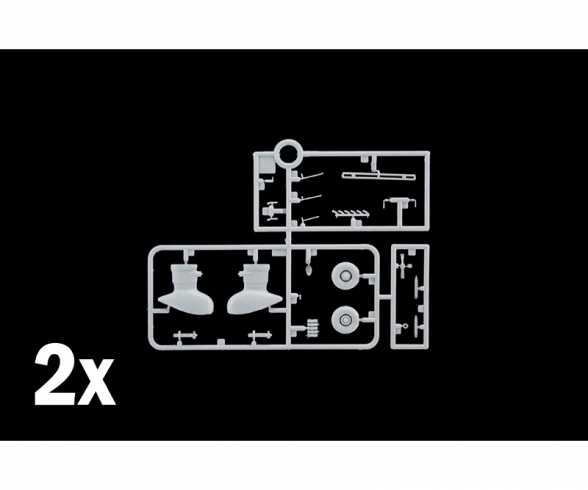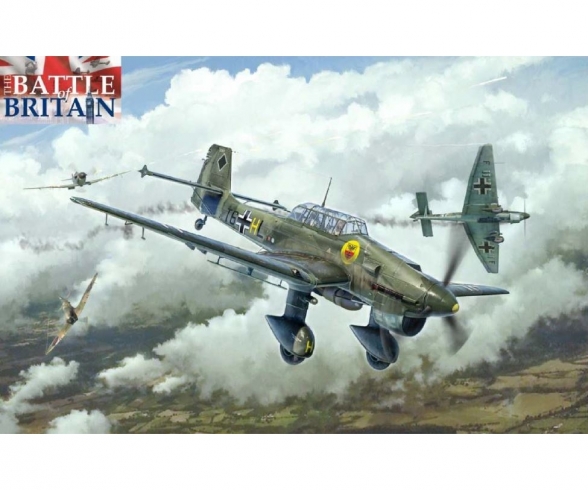 1:48 Junkers JU-87B Stuka Bat.o.Brit.
Article number: 510002807
Age recommendation: from 14 years
Quantity:
1
2
3
4
5
6
7
8
9
10
11
12
13
14
15
16
17
18
19
20
21
22
23
24
25
26
27
28
29
30
in stock, Delivery time 1-3 working days within Germany
This item can only be delivered to the following countries: All EU countries, Switzerland, Norway, Iceland, Liechtenstein
we will pass on the reduction in VAT to you with an automatic discount in the shopping cart.
Article number: 510002807
Product: 1:48 Junkers JU-87B Stuka Bat.o.Brit.

Model Dim.: 22,9 cm

"Battle of Britain 80th Anniversary"
Super Decals Sheet

The Junkers Ju 87 Stuka was a two-seat dive-bomber/ground-attack aircraft. It first flew in 1935 and made its combat debut in 1936 as part of the Condor Legion during the Spanish Civil War. The aircraft was easily recognizable by its inverted gull wings and fixed landing gear. The Stuka's design included several innovative features including automatic pull-up dive brakes set under both wings to ensure that the plane recovered from its attack dive, even if the pilot blacked out from the acceleration. It soon became the iconic aircraft of the German 'Blitzkrieg' during the first stages of the Second World War, where it provided close air support to the Wehrmacht Panzer Divisions. It was also used by the Luftwaffe during the Battle of Britain, where it's weaknesses became apparent in comparison to the faster and better armed, more modern fighters, such as the Hurricane and Spitfire.

Detailed plastic kit