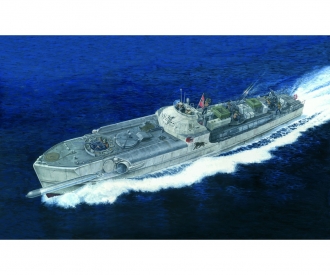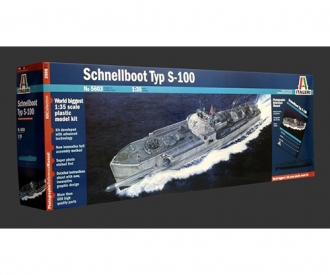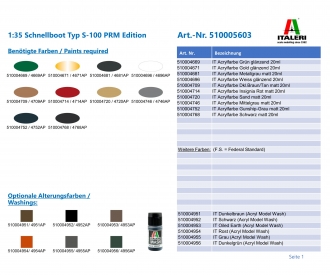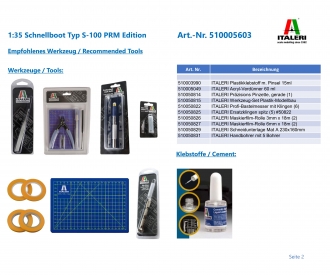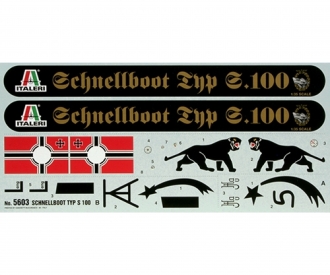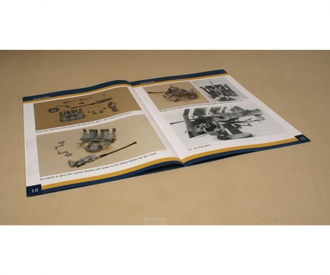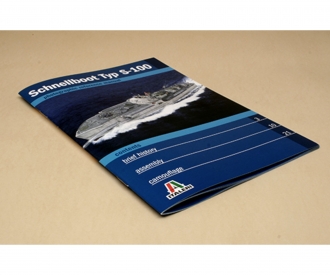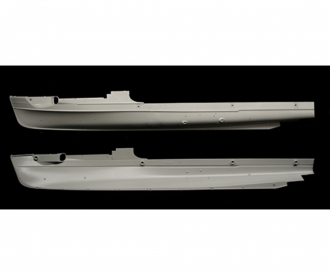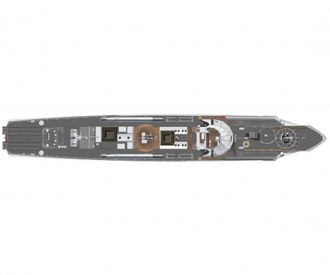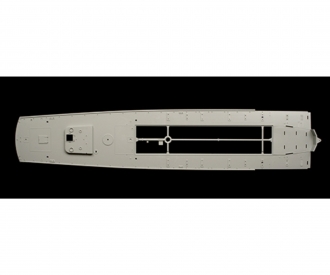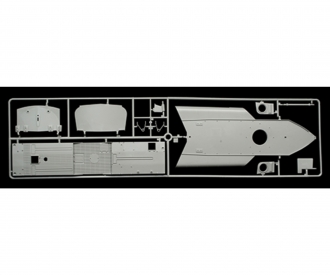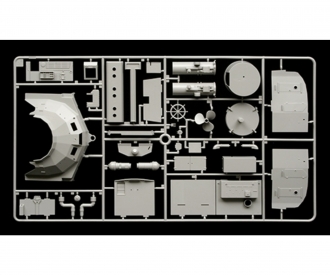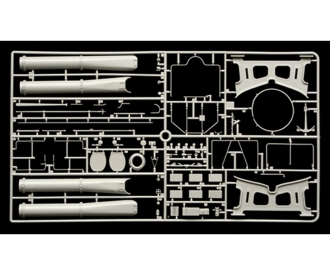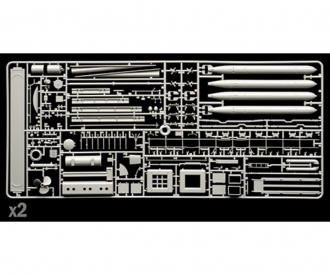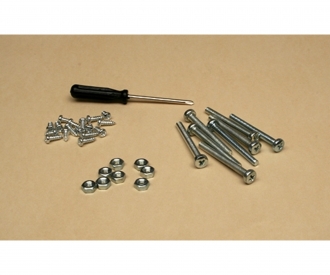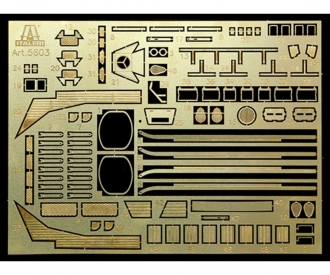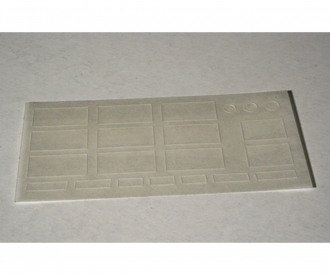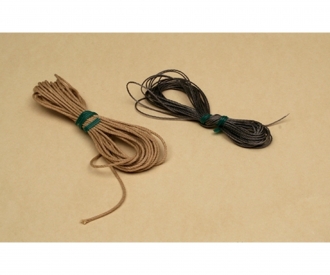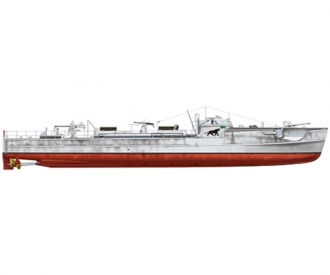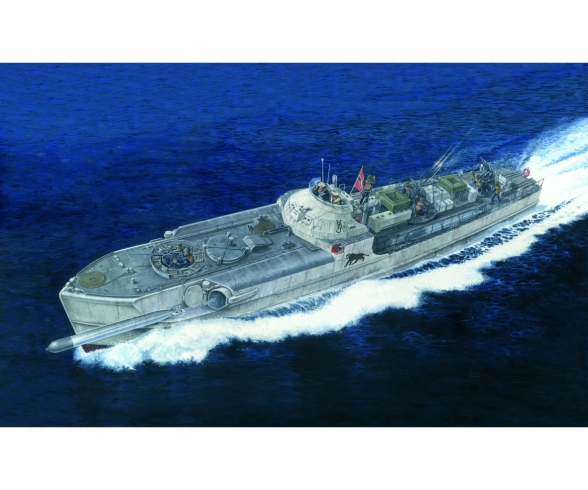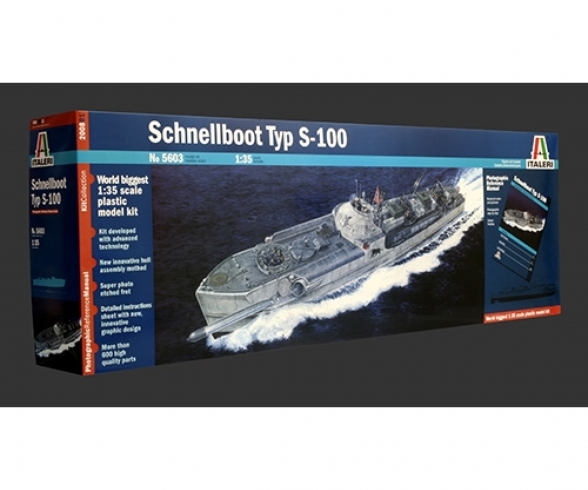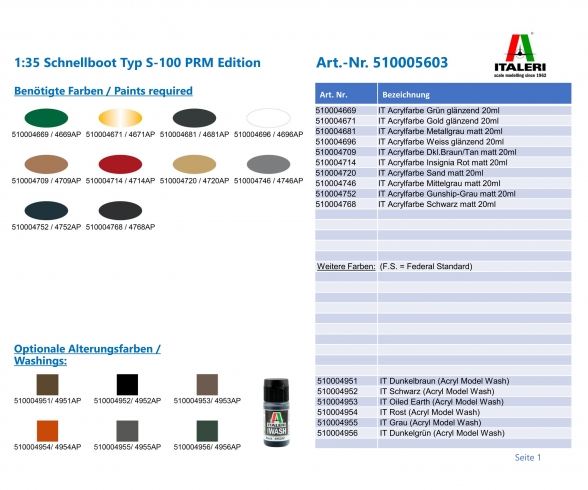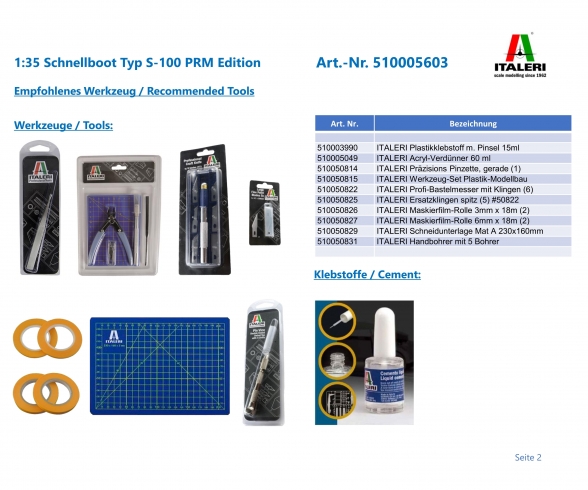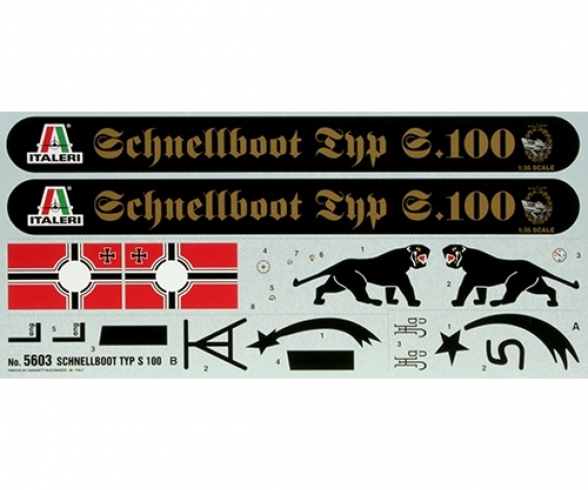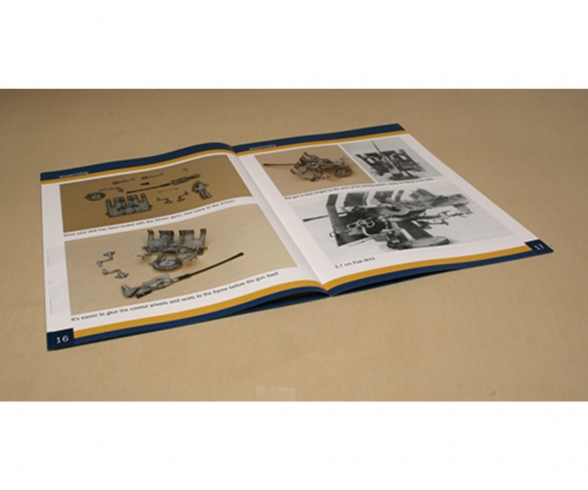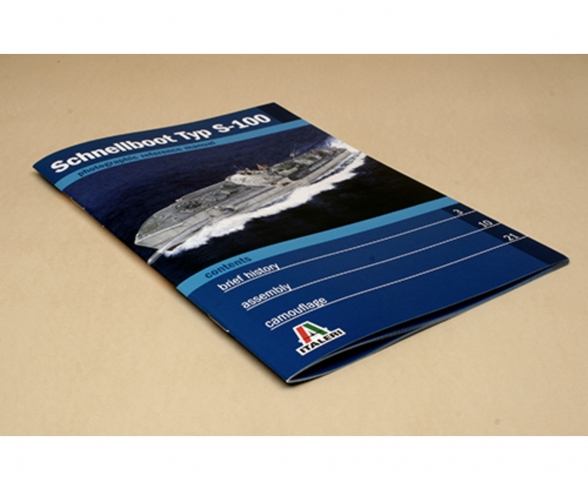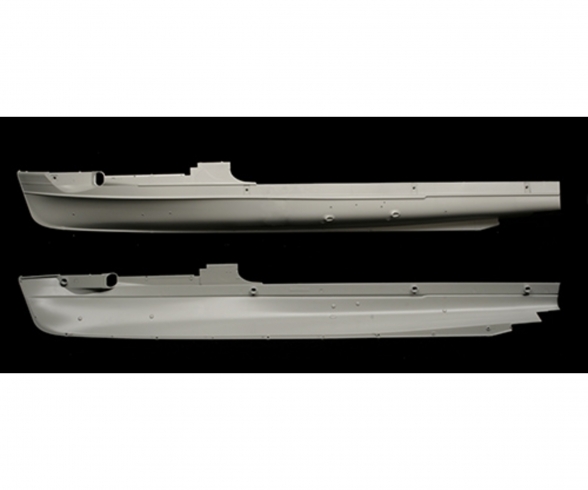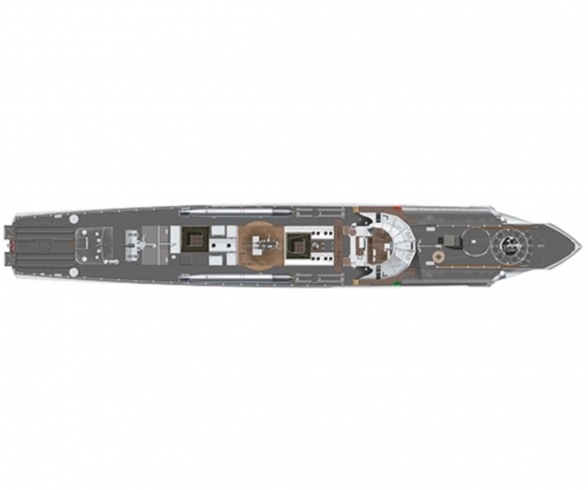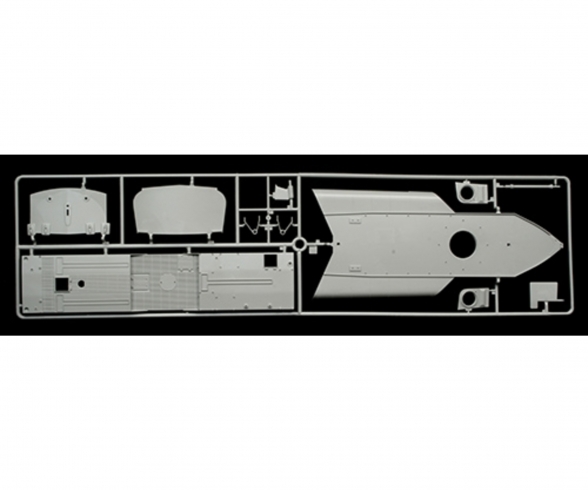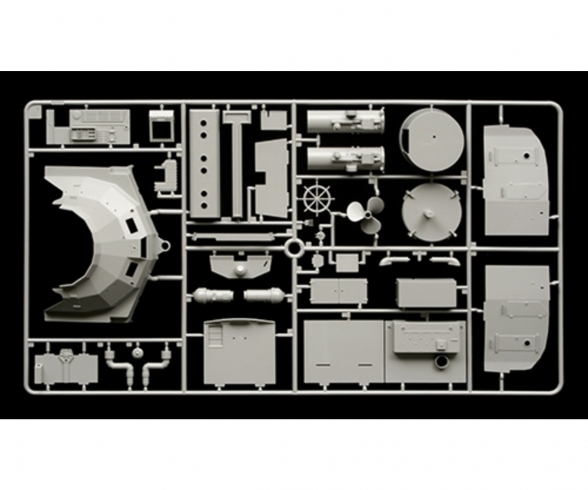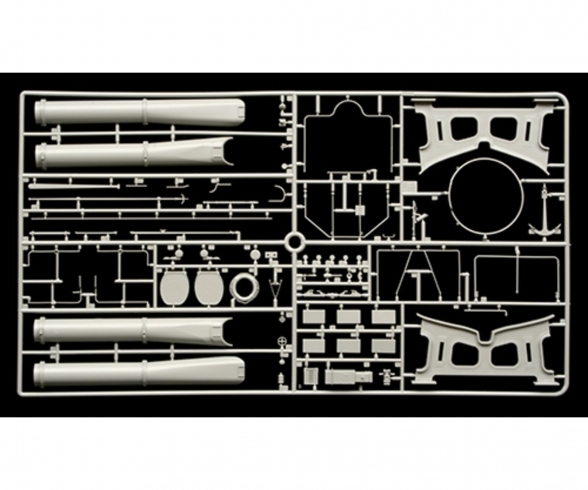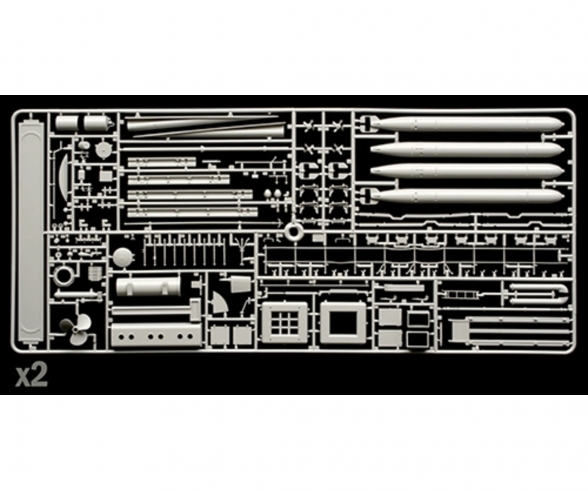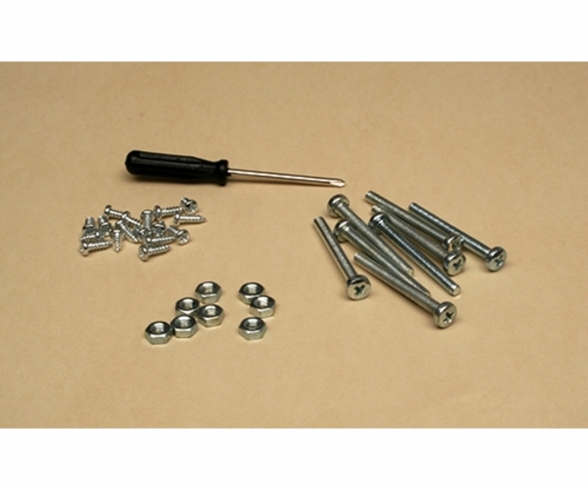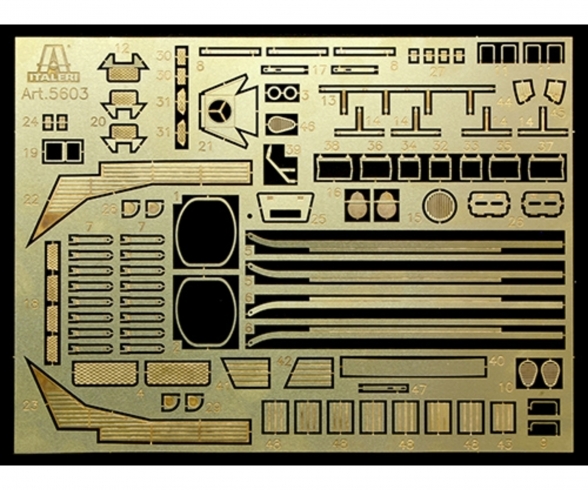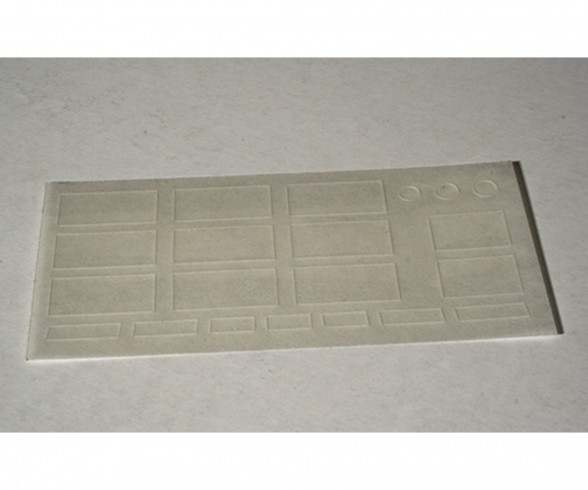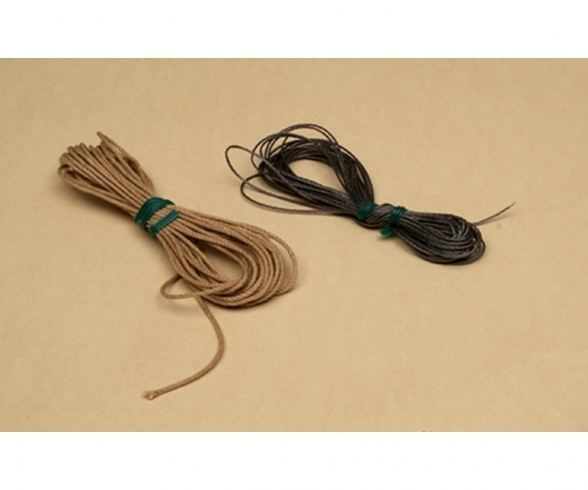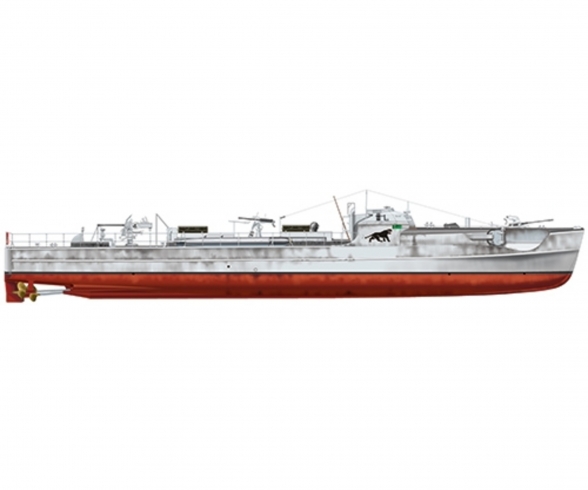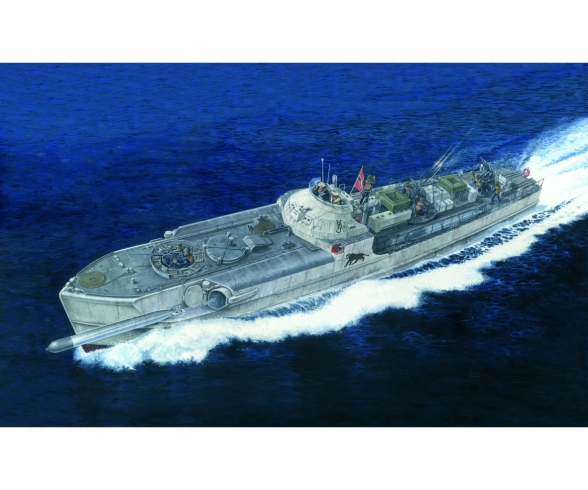 1:35 Schnellboot Typ S-100 PRM Edition
Article number: 510005603
Age recommendation: from 14 years
Quantity:
1
2
3
4
5
6
7
8
9
10
11
12
13
14
15
16
17
18
19
20
21
22
23
24
25
26
27
28
29
30
in stock, Delivery time 1-3 working days within Germany
This item can only be delivered to the following countries: All EU countries, United Kingdom, Switzerland, Norway, Iceland, Liechtenstein
Article number: 510005603
Product: 1:35 Schnellboot Typ S-100 PRM Edition

Model Dim.: 99,9 cm

Decals for one version

Among the various stipulations of the Treaty of Versailles in 1919 was a severe limitation of German naval construction. Small craft were not covered by these stipulations and resulted in the development of motor torpedo boats starting in the late 1920s. ?The design was based on a civil yacht which was, however, modified to be able to transport two torpedoes: the S-1. ?The evolution of the design continued until it reached, in its most advanced models, 35 meters in length weighing in at 100 metric tons. Even room for secondary armaments was progressively increased. The construction was composite, with aluminium beams and wooden planking. The characteristic ironclad deckhouse appeared with the S-100 model and was a necessary response to increased Allied air superiority and to the intensified low flying air attacks being flown. The boats were primarily used to attack allied ships in the coastal areas of the British Isles, but were also used for operations in the Mediterranean and Black seas, usually under cover of dark. Starting in 1943, after great part of the Kriegsmarine had been either destroyed or immobilised, these motor torpedo boats were among the few vessels still in the water and able to perform military operations, exposing them to a progressively increasing number of battles and the consequent grave losses.