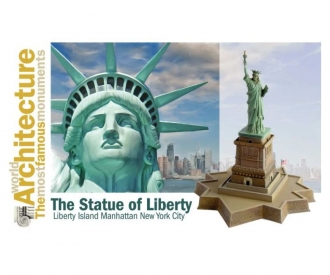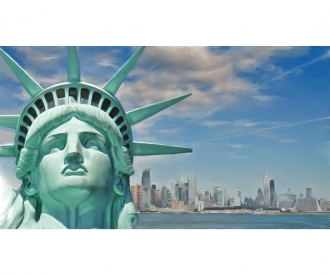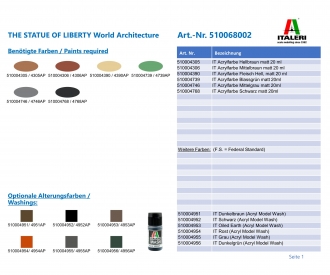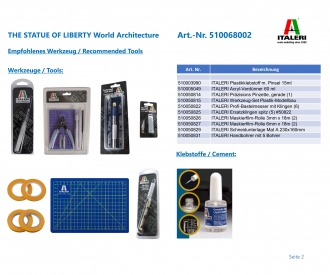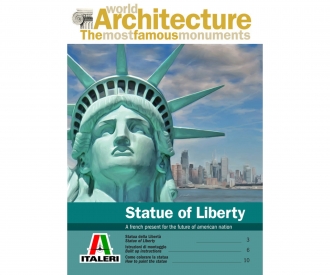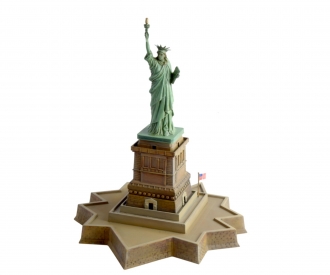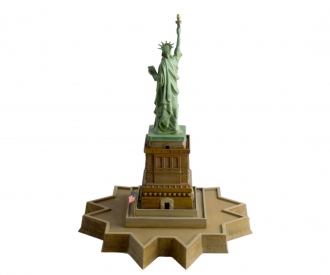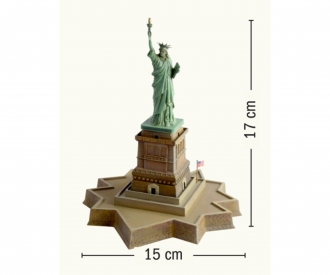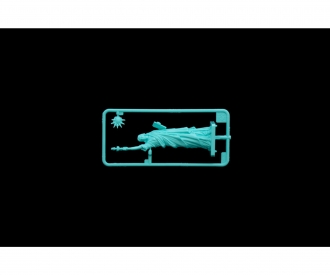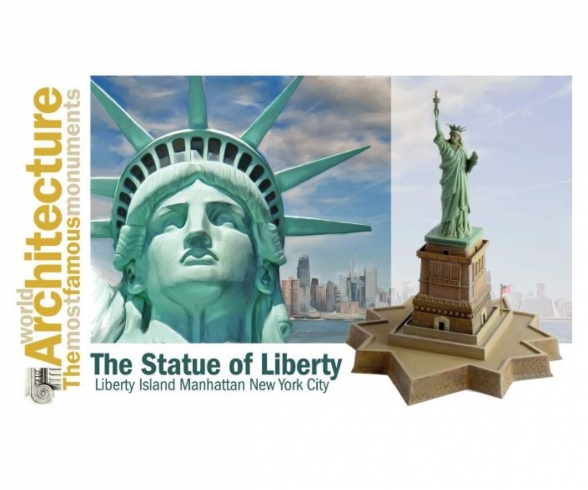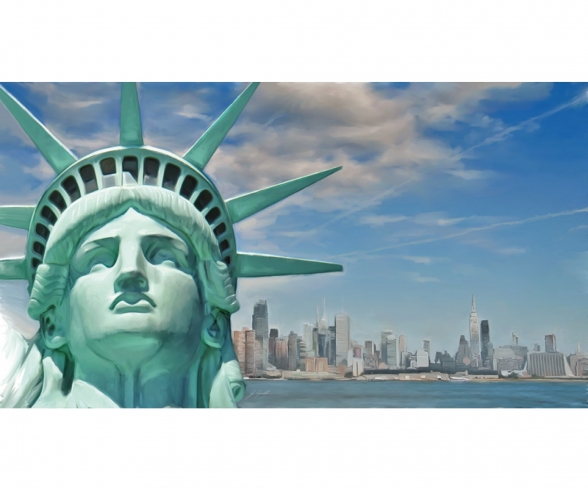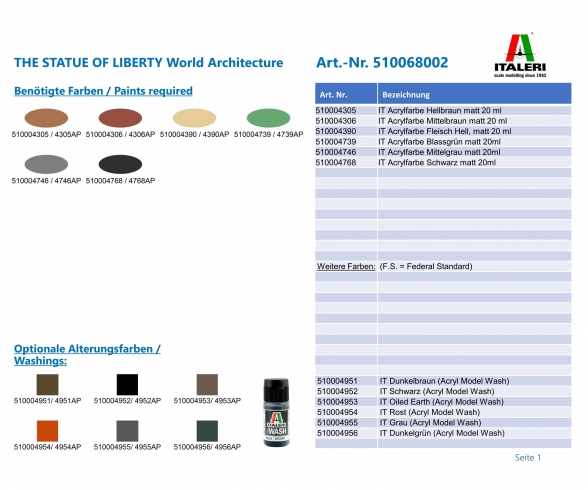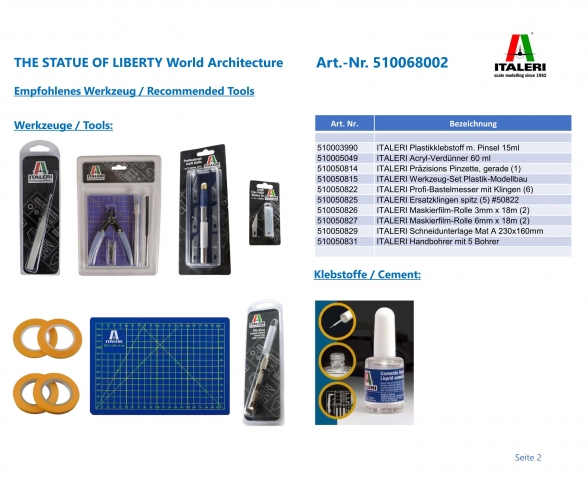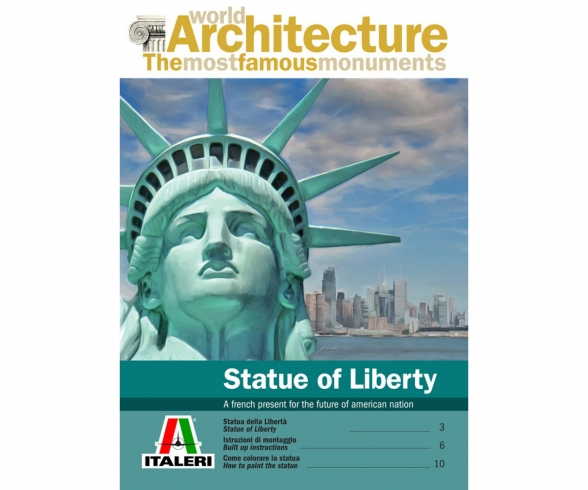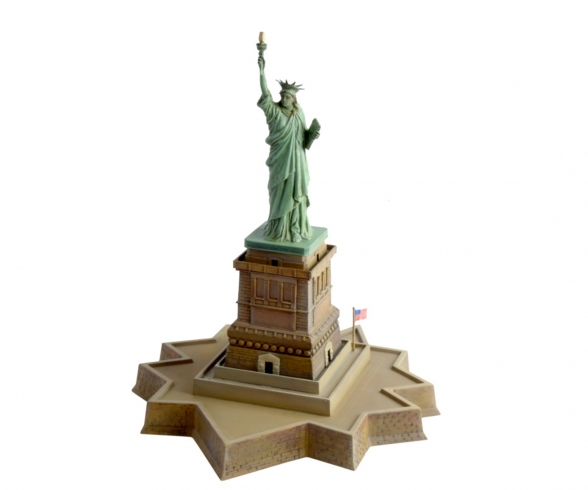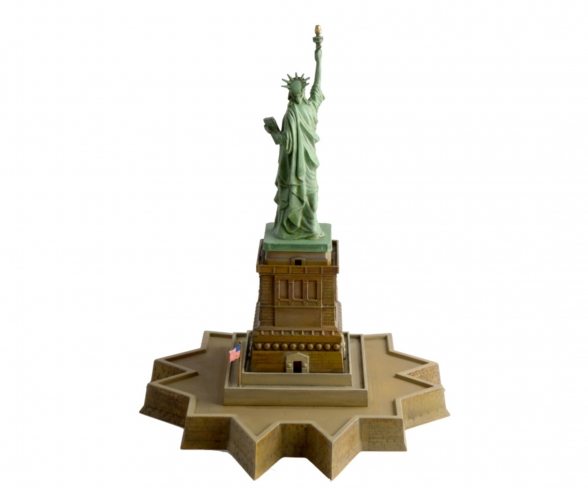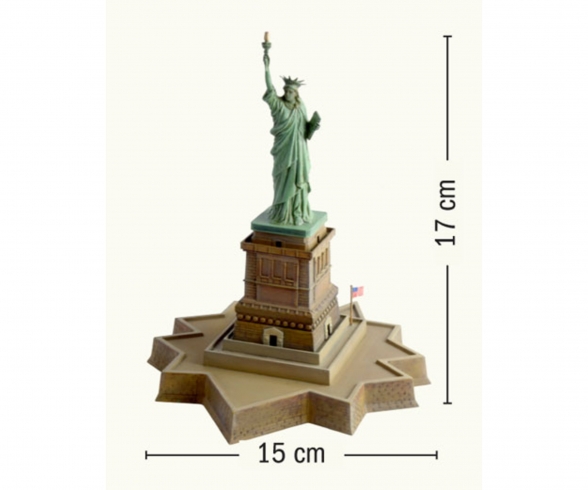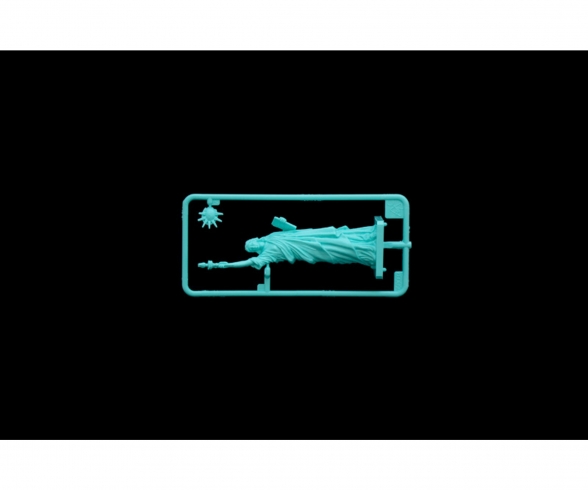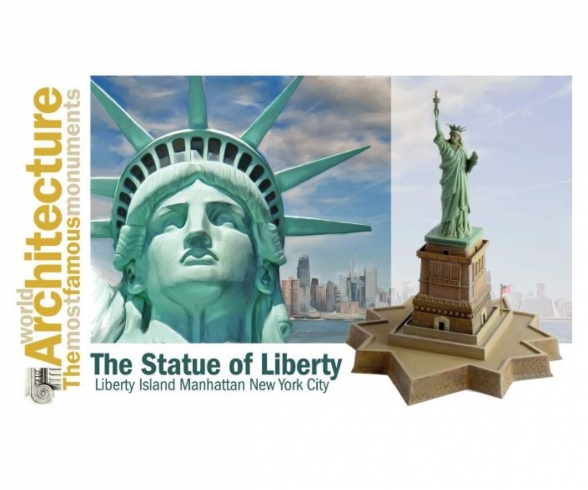 THE STATUE OF LIBERTY World Architecture
Article number: 510068002
Age recommendation: from 14 years
Quantity:
1
2
3
4
5
6
7
8
9
10
11
12
13
14
15
16
17
18
19
20
21
22
23
24
25
26
27
28
29
30
in stock, Delivery time 1-3 working days within Germany
This item can only be delivered to the following countries: All EU countries, United Kingdom, Switzerland, Norway, Iceland, Liechtenstein
Article number: 510068002
Product: THE STATUE OF LIBERTY World Architecture

100% NEW MOULDS

Easy assembled model kit with an interlocking technique
The box includes also the plastic parts for realizing the statue and Reference Leaflet

Inside the Reference Leaflet with historical features, instruction and color indication

The Statue of Liberty (Liberty Enlightening the World) is a colossal neoclassical sculpture on Liberty Island in New York Harbor in New York City, in the United States. The copper statue, designed by Frédéric Auguste Bartholdi, a French sculptor, was built by Gustave Eiffel and dedicated on October 28, 1886. It was a gift to the United States from the people of France. The statue is of a robed female figure representing Libertas, the Roman goddess, who bears a torch and a tabula ansata (a tablet evoking the law) upon which is inscribed the date of the American Declaration of Independence, July 4, 1776. A broken chain lies at her feet. The statue is an icon of freedom and of the United States, and was a welcoming sight to immigrants arriving from abroad.
Detailed Plastic Kit of model
THE STATUE OF LIBERTY World Architecture
"World Architecture" series