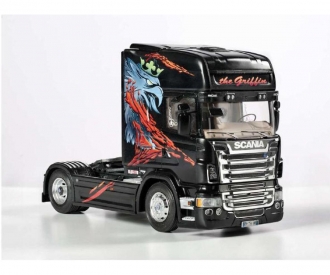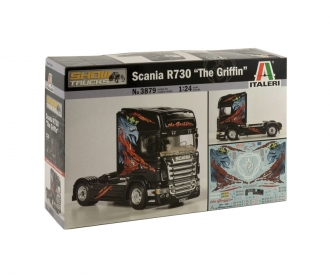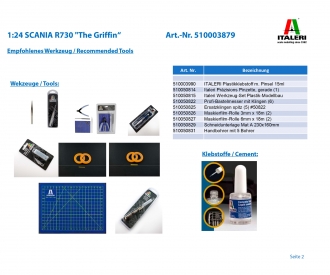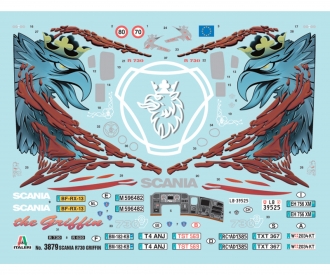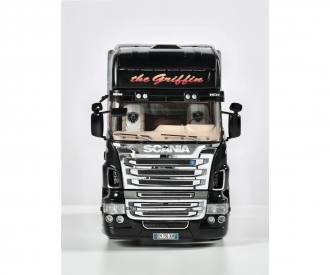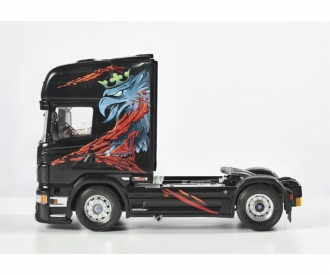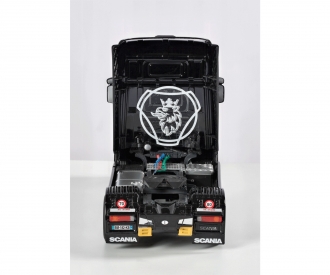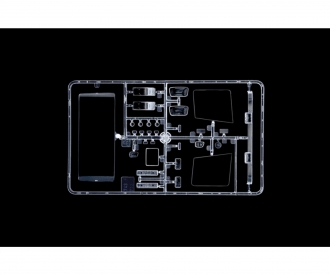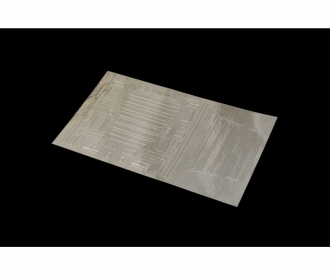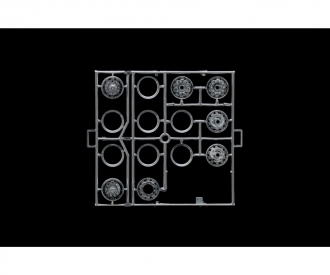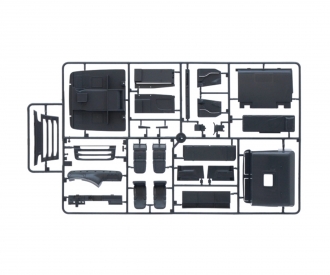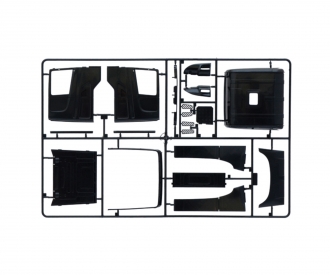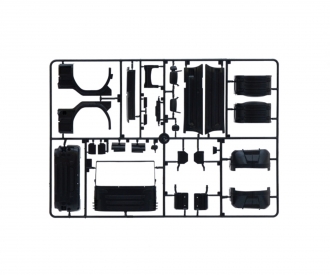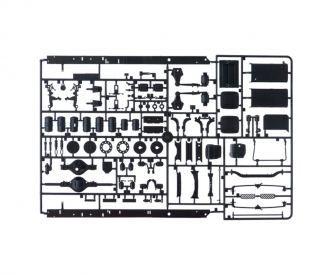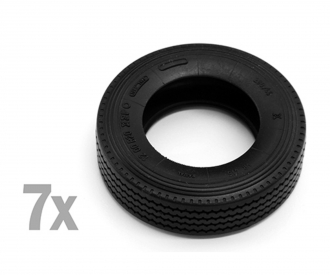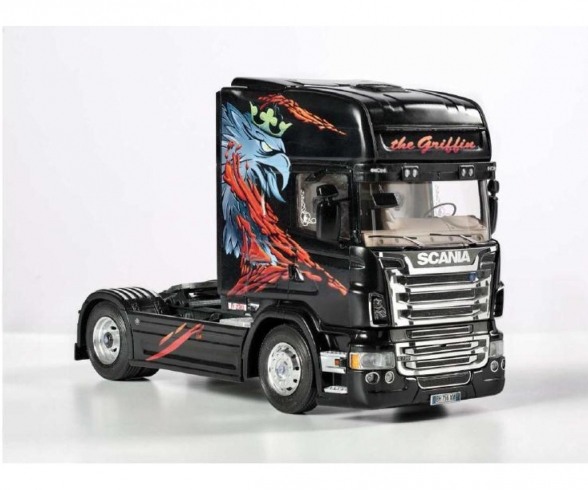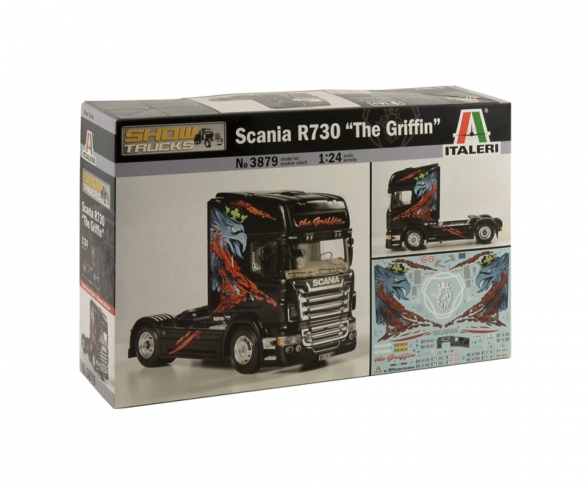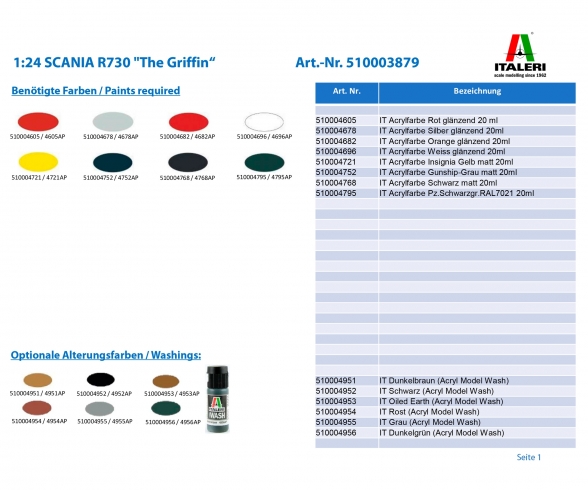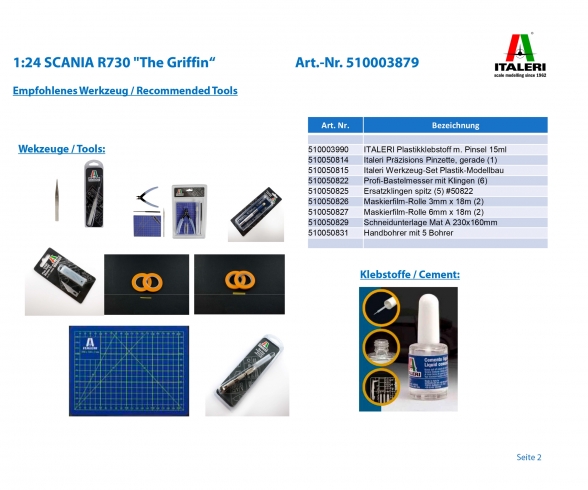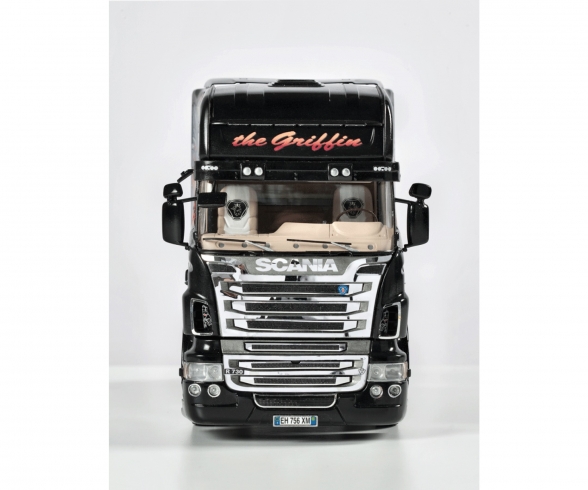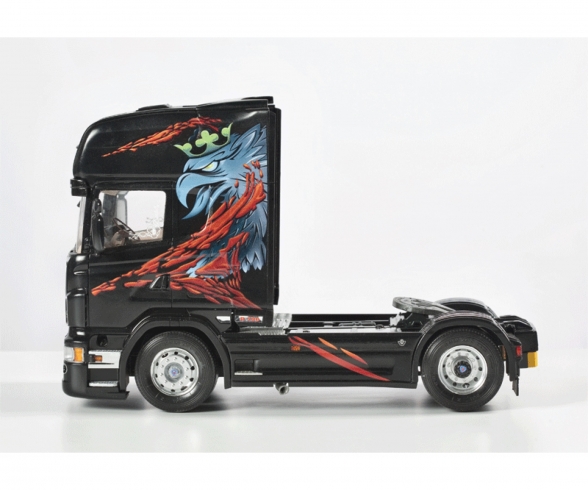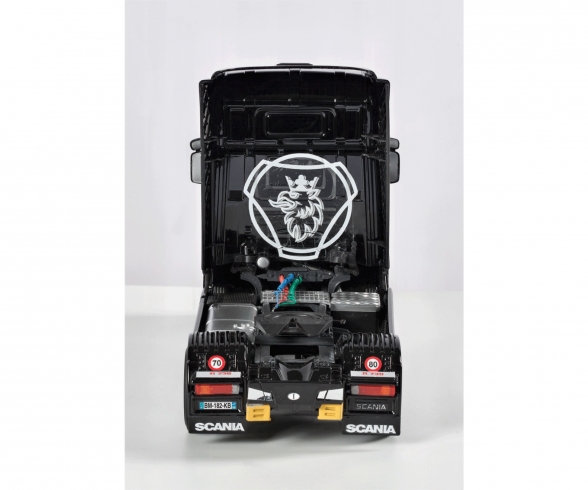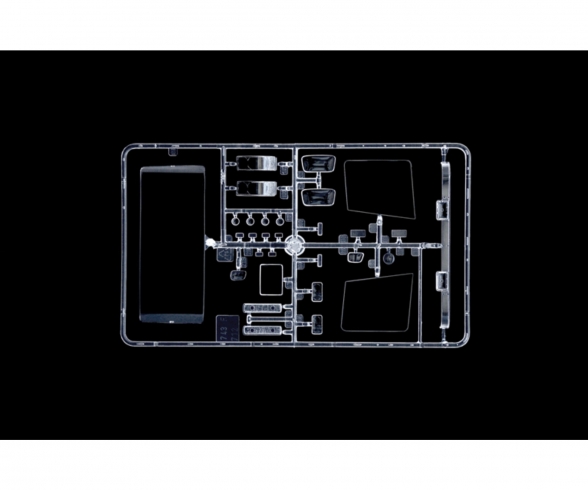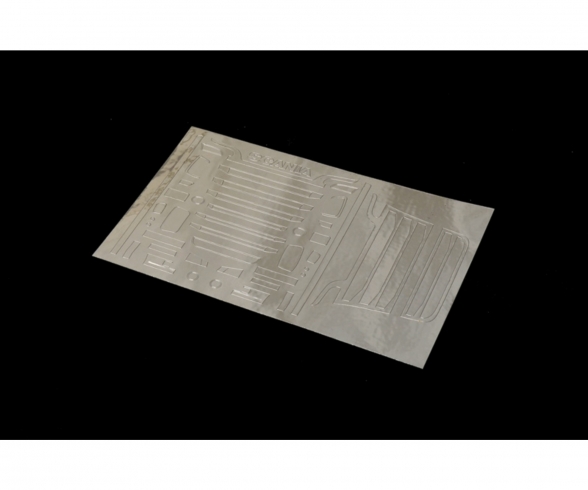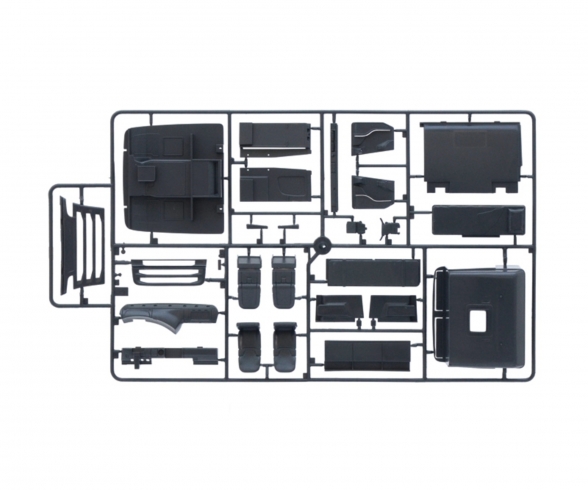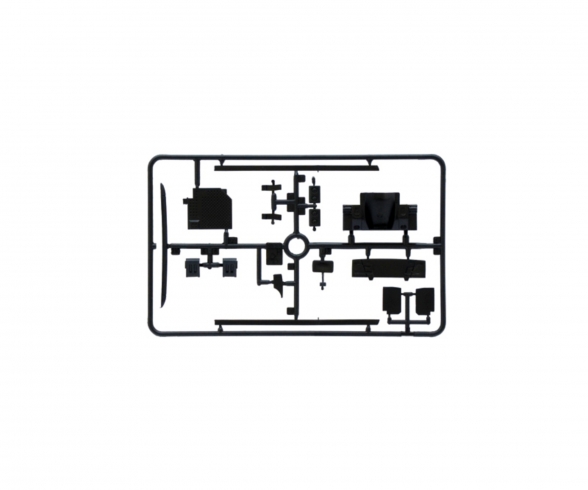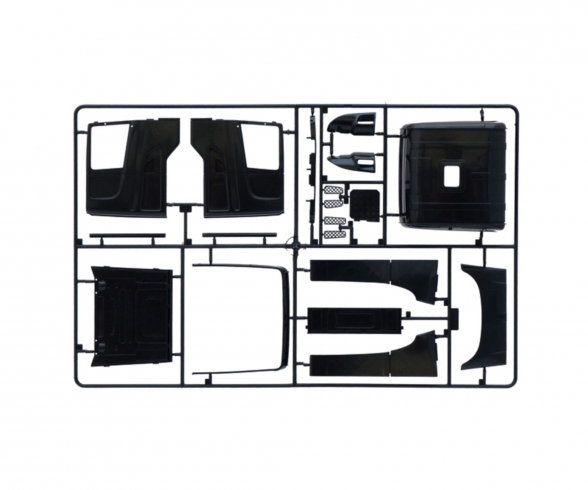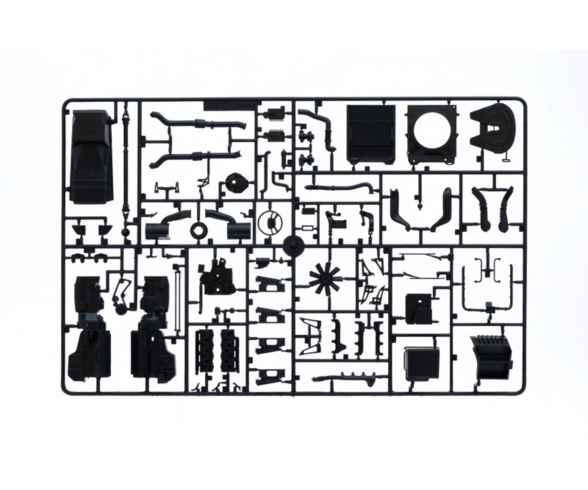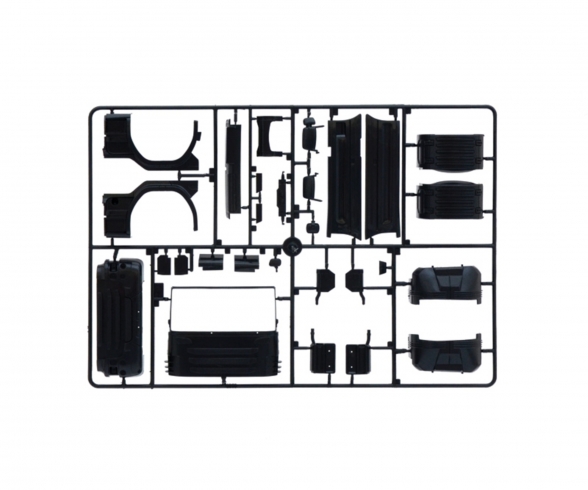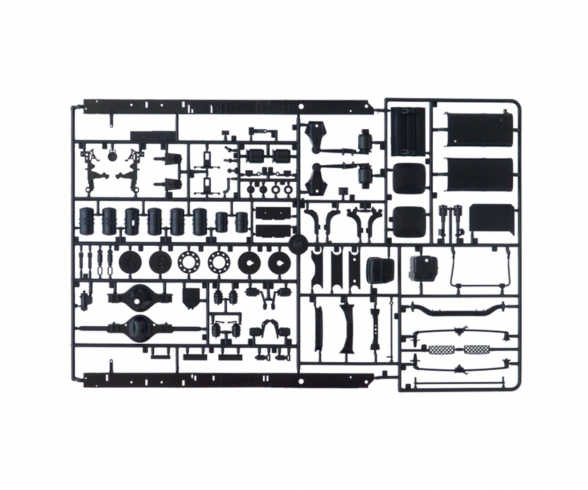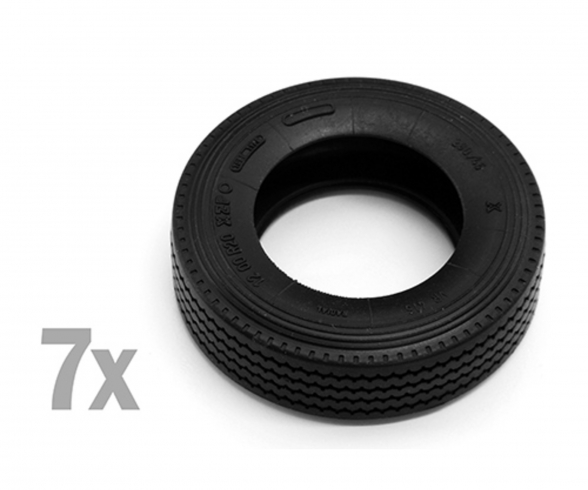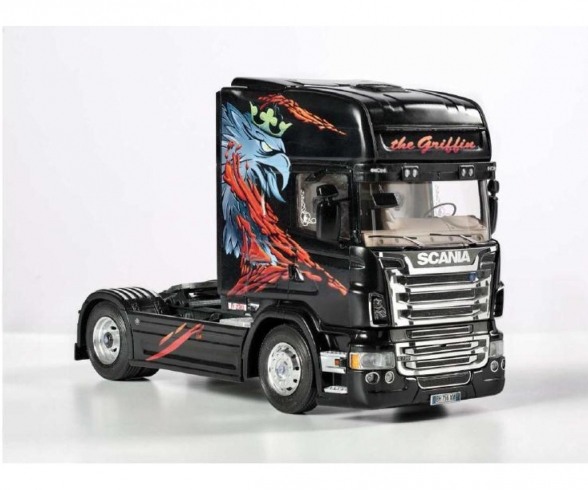 This item can only be delivered to the following countries: All EU countries, United Kingdom, Switzerland, Norway, Iceland, Liechtenstein
Article number: 510003879
Product: 1:24 SCANIA R730 "The Griffin"

Model Dim.: 24,7 cm

SUPER DECALS SHEET - CHROMED WHEELS - CHROMED ADHESIVE

The Scania R series heavy tractor is designed to meet the highest demands in the world: fuel economy, driver comfort and relibility. it's strong exterior styling is an impressive sight for every one. The new restylized cab appearance is fully matched with the new interiors with outstanding driver comfort with a wide colors and equipement options. The Sania R tractor offers the widest choice of powertrain options in the market, so this truck could be easly configured on various needs. This new Scania R series truck is also equipped with the new and unique Scania Drive Support system as standar feature with the EBS and the innovative GRS/GRSO gearbox.This model is equipped with a special livery decals from "Griffin" that has had great success with European drivers: the classic Scania logo is revised here in a colorful and aggressive symbol of the Swedish version of the raptor. The model is also completed by an accurate sheet of metallic adhesive, which is ready for application, for a correct and complete finishing of the tractor vehicle, exactly as in the real.