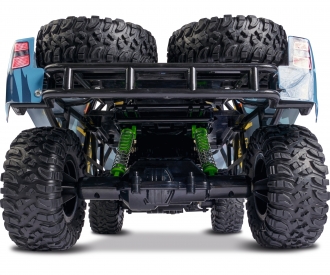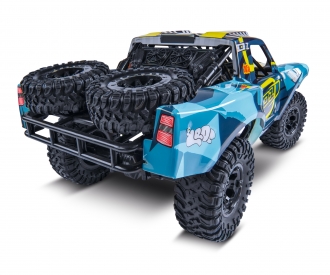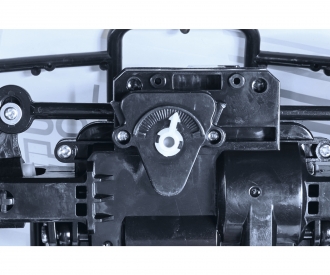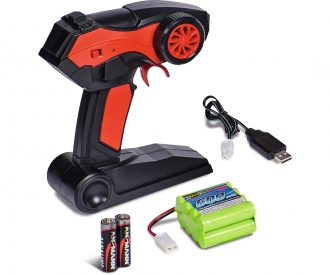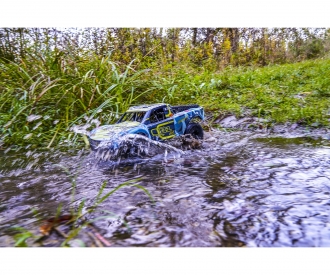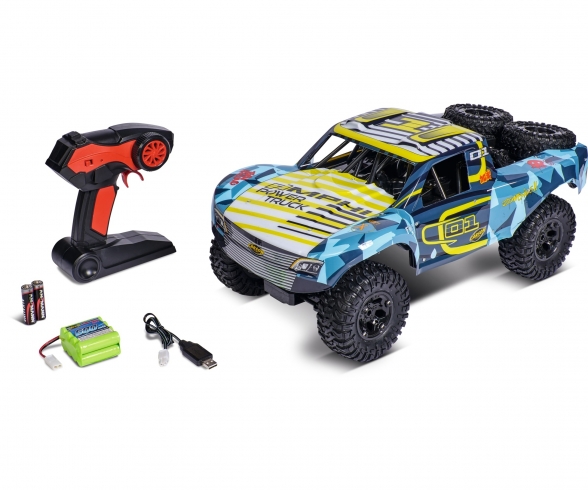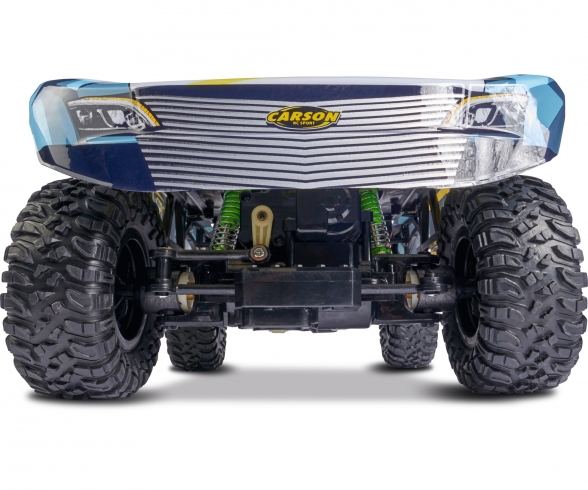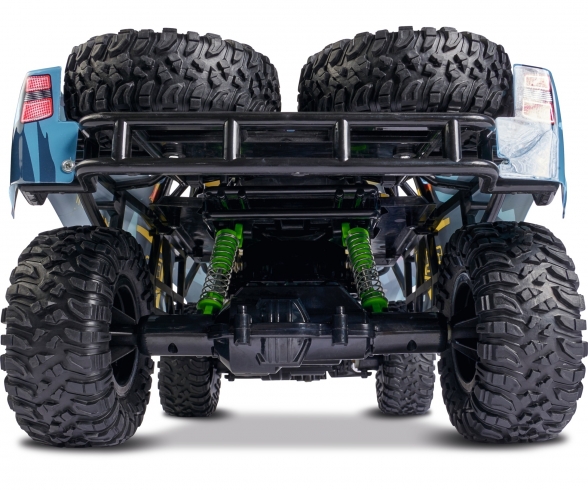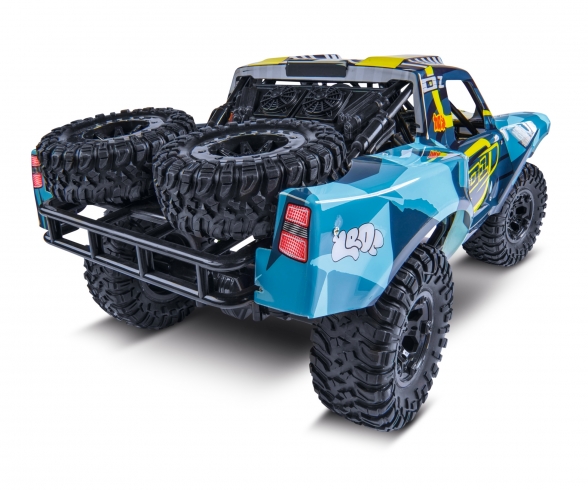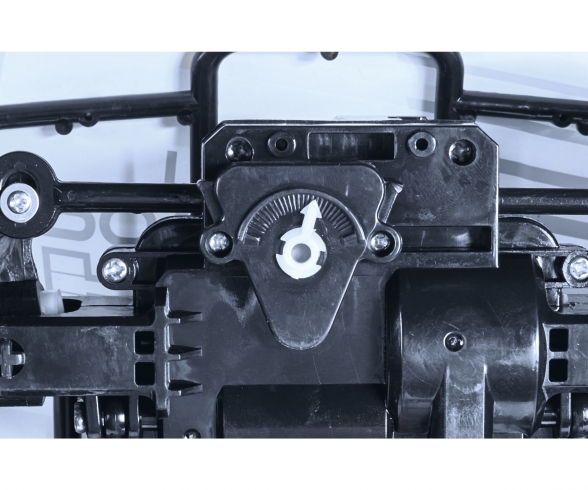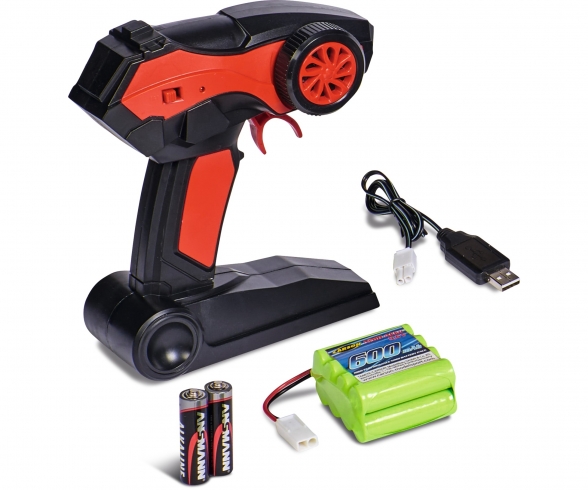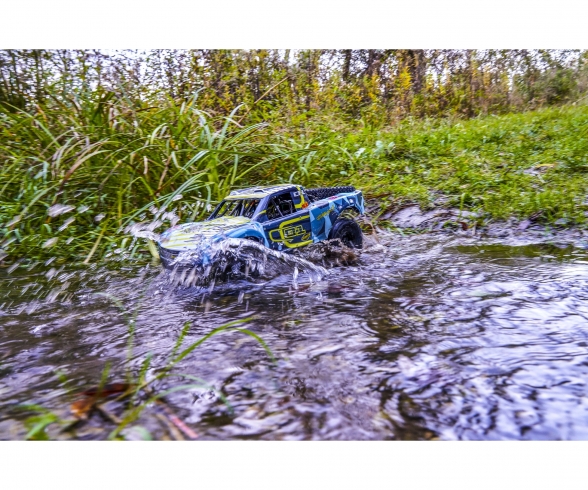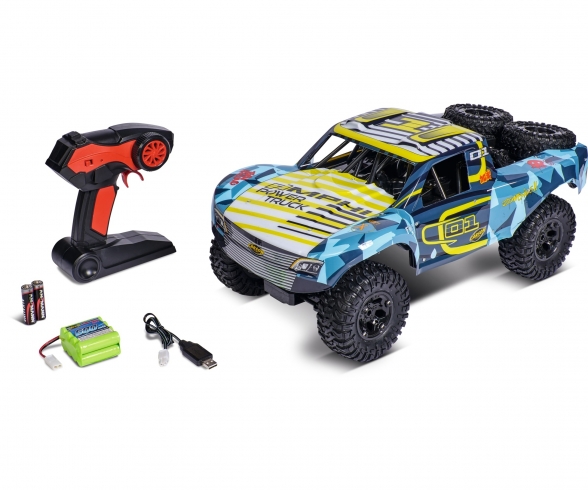 This item can only be delivered to the following countries: All EU countries, United Kingdom, Switzerland, Norway, Iceland, Liechtenstein
Article number: 500404190
Product: 1:10 Amphi PowerTruck 2.4G 100% RTR yellow

With Carson's Amphibian Power Truck you have a perfect vehicle for both water and open country! The 4WD / all-wheel drive lays the foundation for a speed of 20 km/h. The high-traction off-road tyres allow you to overcome obstacles easily. The vehicle is completely sprung, with a driving time of around 20 minutes. The amphibian truck is charged via USB.

Have fun with your CARSON 1:10 Amphi Pow.Truck 2.4G 100%RTR yellow!

Included:
Fully assembled model, 2.4 GHz RC system, NiMH powerpack 9,6 V / 600 mAh, charger, transmitter batteries and manual.
Safety note:
Not for children under 3 years. The packaging has to be kept since it contains important informations. Illustration may vary from actual product in the box. CARSON reserves the rights to change, update or replace any component at any time.

Features:
1. Swims and drives in water
2. High-traction off-road tyres
3. Full suspension
4. Four Wheel drive
5. Steering fine adjustment
6. Detailed, elaborately imprinted bodywork

Technical data:
Length 480 mm
Width 270 mm
Height 210 mm
Weight 1850 g
Top Speed 20 km/h
Driving time 20 min